That time of the year has come. As Halloween approaches, are you ready to fill your homes with small, scary but cute decorative ornaments? These small projects are not only incredibly fun for you and your children, but they will be worth all your effort as they look aesthetically pleasing!
But what decorations can you make in your home this Halloween?
If you are one of those who celebrate Halloween, which dates back to ancient times, where children go door to door with different costumes to collect candy and celebrate Halloween, which is celebrated in many countries, this article is for you! If you're planning to throw a Halloween party at your home, check out our decoration suggestions. You can find easy and cheap Halloween decoration ideas for 2020 in this article.
If you have a long list of guests to eat; Free the space a little, get the place ready for the party by putting a few extra tables. Store your items with the risk of breakage to the warehouse for a night. Moving with the costumes can be harder than you think.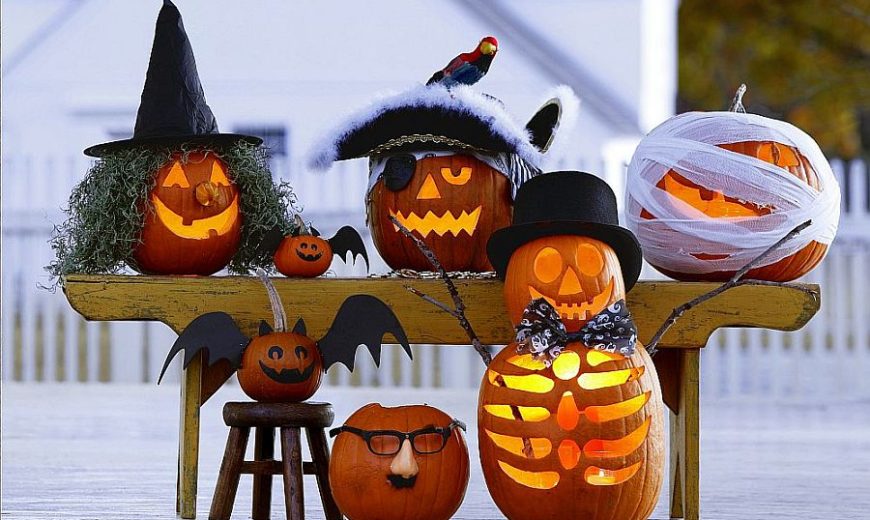 Start by adding pumpkin and orange to the decoration, which are the must-haves of Halloween. Try taking an orange or black fabric and covering your sofas. You can cover the place with a tightly woven fishing net from a fish shop, and add scary details to your party with a few silicone spiders to add on it.
If you are planning a party for their children to attend, provide a creative workshop environment for them. You can paint the pumpkins you have emptied before, or have them make Halloween decorations with cardboard.
We start the preparations for our delicious table with lots of laughter… We recommend using plenty of candles as it will have a slightly dim ambiance. Again, it is definitely a good idea to serve some of the dishes in a pumpkin at the table where orange tones will prevail! You can make a burlap pouch and put it in cutlery. Do not forget to tie the pouch with a black thread. Orange napkins, a black and white checkered tablecloth, dried leaves, and pumpkin accessories.
Prepare fun snacks for the after-dinner party Also consider pumpkin tangerines and screaming bananas.
You can create a Halloween ambiance by pasting the papers you cut in scary ways on your lamps.
Candles are one of the only accessories that can be used for any occasion. If you want to create a festive atmosphere in your home, just buy a few jars and be creative with paint!
Creative, easy, and funny Halloween pumpkins outdoor.
Awesome front door Halloween decoration ideas for 2020.
We shared the best, easy, and creative Halloween decoration ideas for your home in 2020.
Happy Halloween!