Planning your little boy's first birthday is momentous, filled with excitement and joy. One of the most delightful aspects of party planning is choosing a theme that will make the celebration special. To help you create an unforgettable event, here are 15 adorable and creative first-birthday decoration themes for boys.
From Safari to Space: Exploring Exciting 1st Birthday Decoration Concepts for Boys
The first birthday of your little boy is a momentous occasion, a milestone filled with joy, wonder, and a touch of nostalgia. One of the most exciting parts of planning this special day is choosing a theme to make the celebration unforgettable. To inspire your creative journey, we've gathered a collection of 10 adorable and imaginative first-birthday decoration themes for boys.
1. Little Aviator Adventure
Aviation Adventure: Airplane 1st Birthday Party Decor for Boy
Take to the skies with an aviation-themed party. Decorate with paper airplanes, clouds, and vintage luggage for a charming and adventurous atmosphere.
2. Ocean Explorer Expedition
Under the Sea: Ocean-themed First Birthday Decor for Boys
Dive deep into the world of underwater wonders. Transform the space with aquatic creatures, waves, and shades of blue, making it a memorable aquatic adventure.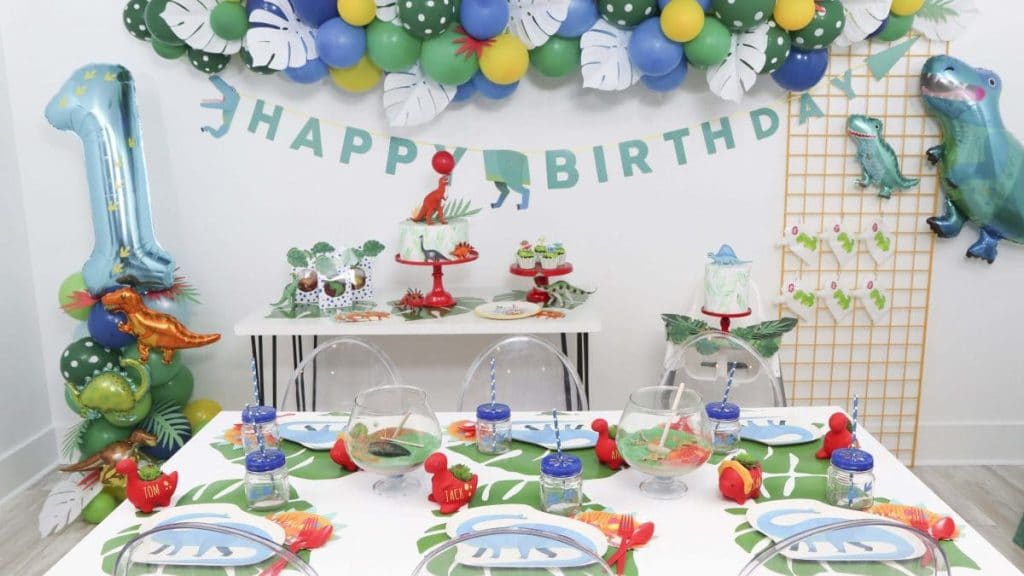 Dinosaur Roar: Prehistoric 1st Birthday Decoration for Boys
Transport your guests to the prehistoric era with a dinosaur-themed celebration. Use dino cutouts, fossils, and earthy tones to create a captivating Jurassic ambiance.
Safari Adventure: Wild One-themed 1st Birthday Decoration
Embark on a wild safari journey right at home. Incorporate animal prints, binoculars, and lush greenery to make your little one's first birthday a jungle-inspired delight.
Outer Space Odyssey: Rocket-themed First Birthday Decor
Blast off into space with a cosmic celebration. Sparkling stars, planets, and astronaut decor will create an out-of-this-world atmosphere for your tiny space explorer.
Construction Crew: Excavator 1st Birthday Decoration for Boys
For little builders with big dreams, a construction-themed party is perfect. Incorporate caution tape, toy trucks, and hard hats to transform the venue into a bustling construction site.
Farm Fun Fiesta: Barnyard 1st Birthday Party Ideas for Boys
Bring the farm to your backyard with barnyard-themed decorations. Hay bales, farm animal cutouts, and a rustic color palette will create a charming country celebration.
Little Prince's Royal Celebration: 1st Birthday Decoration
Treat your little one like royalty with a regal first birthday. Gold accents, crowns, and elegant decorations will make him feel like the prince he truly is.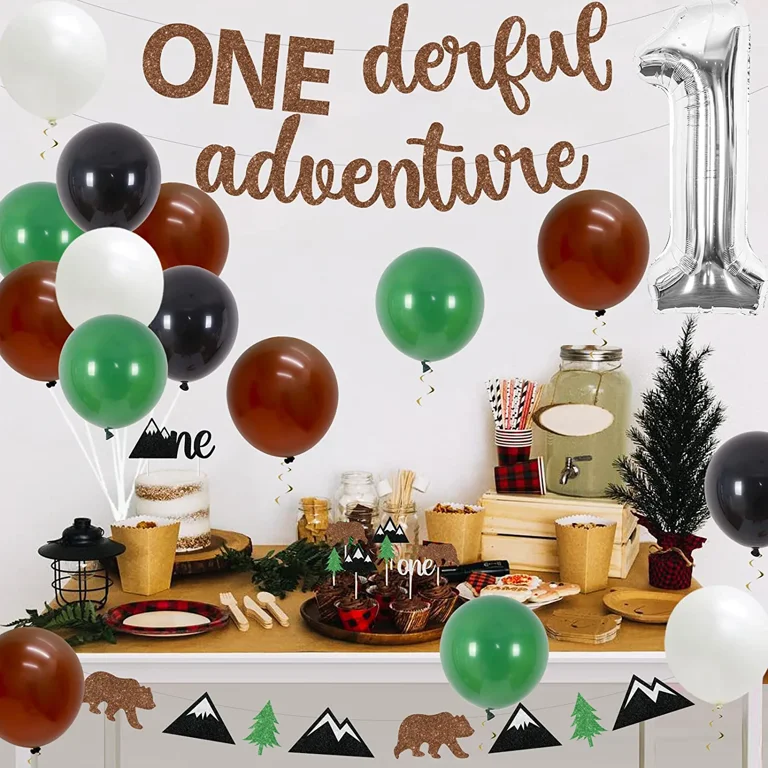 1st birthday decoration ideas for boy Adventurous Explorers
Celebrate the spirit of adventure with an explorer-themed party. Maps, compasses, and globe decorations will inspire wanderlust in all your guests.
Nautical First Birthday Party Decor for Boys
Set sail on a nautical adventure with anchor motifs, sailor hats, and shades of blue. Create a maritime paradise that's as adorable as it is unforgettable.
11. Cute Creature Carnival
1st birthday decoration ideas for boy cute animals
Host a carnival of cuteness with adorable animal decorations. Incorporate cuddly creatures like teddy bears, puppies, and bunnies for a heartwarming celebration.
12. Sports Star Spectacle
1st birthday decoration ideas for boy Sports Star Spectacle
If your little one is already showing an interest in sports, go for a sports-themed bash. Mini jerseys, sports equipment, and a playful atmosphere will score big with your guests.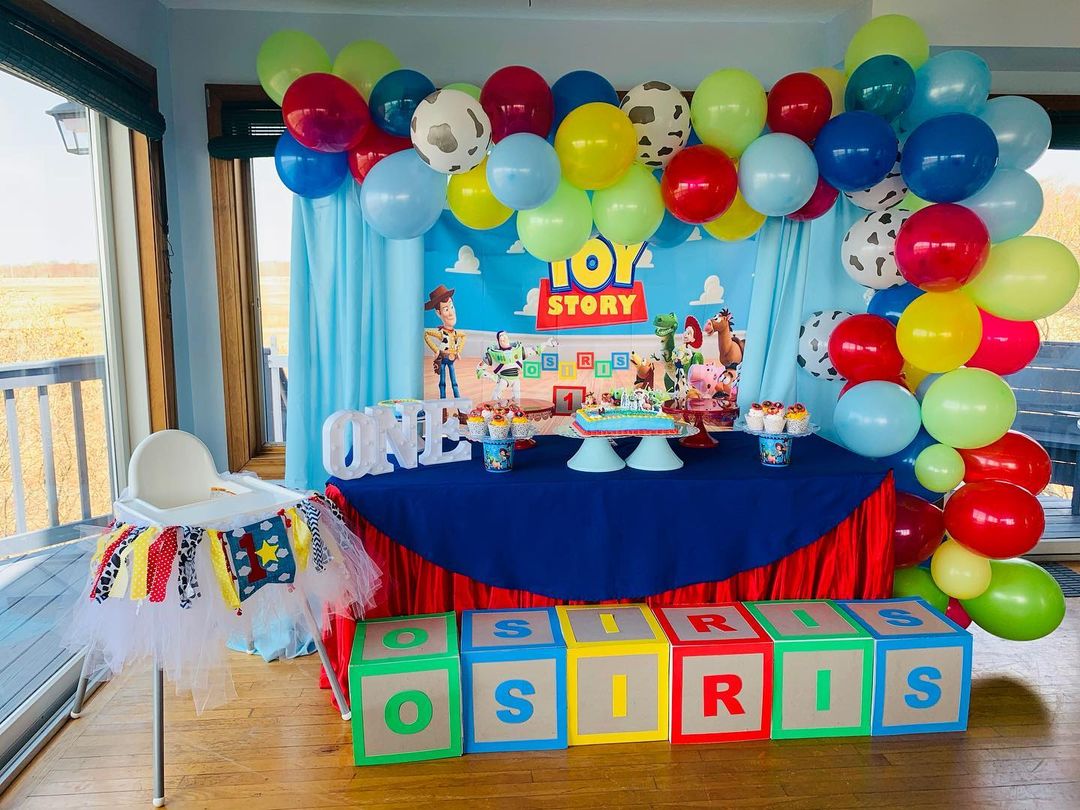 1st birthday decoration ideas for a boy toyland wonderland
Turn your home into a Toyland carnival with oversized toys and bright colors. It's a celebration that captures the essence of childhood playfulness.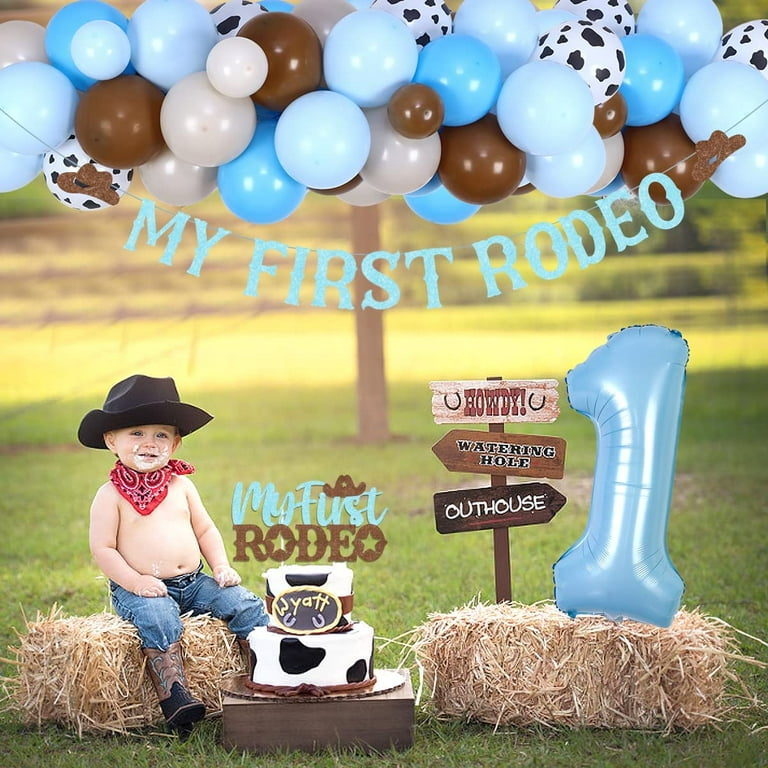 1st birthday decoration ideas for boy wild west adventure
Saddle up for a wild west-themed birthday. Cowboy hats, cacti, and rustic decor will transport your guests to the adventurous frontier.
1st birthday decoration ideas for boy superhero showdown
Unleash your little superhero's powers with a dynamic superhero-themed party. Cityscape backdrops, capes, and masks will make it an action-packed celebration.
Each of these 15
first-birthday decoration themes for boys
brings its own unique charm and excitement to the celebration. Whether your little one dreams of flying airplanes, exploring the depths of the ocean, or saving the day as a superhero, there's a theme to make his first birthday truly unforgettable. Get creative, have fun, and watch as your chosen theme transforms the day into a magical experience for both your child and your guests.